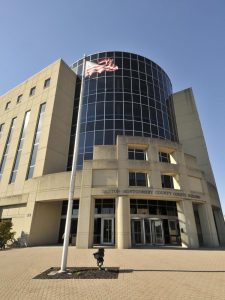 An appeals court has upheld a lower ruling that CareSource owes Kettering Health Network millions of dollars amid a years-long payment dispute.
In an opinion published Friday, three judges of the Second District Court of Appeals sided with a lower court's decision that CareSource must pay the hospital group in a dispute has been ongoing for years. Kettering Health claimed that CareSource under-paid Kettering Health $4.1 million for almost 600 surgeries on its members.
"(T)he trial court determined that the arbitrator had acted within the scope of his power, and the court declined to revisit those the arbitrator's interpretations," wrote Judge Michael Hall, joined by two other judges. "The trial court is correct. The parties gave the arbitrator the power to interpret and construe their agreements."
The case has larger implications for CareSource and how it repays health care groups for surgeries on its members. Kettering Health has been objecting to claims payments from the company since 2008. Kettering provides outpatient services to CareSource in exchange for payment of prevailing Ohio Medicaid rates.
CareSource, a $7 billion Medicare, Medicaid and health insurance company, has nearly 2,100 employees in the Dayton Area. Kettering Health, a $1.5 billion hospital group, has 8,300 local employees, according to DBJ research.
In 2013, a judge ordered the case to arbitration, which CareSource appealed. In 2014, the Ohio Second District Court of Appeals upheld that the wording of the contract compelled the two companies to take the case to arbitration.
In 2015, Arbitrator Stuart Widman of American Health Lawyers Association heard the case and issued an award for Kettering Health for about $2.8 million, including interest for the underpayments, following the hearings. CareSource appealed that call in the Montgomery County County of Common Pleas, which sided with the arbitrator in the fall.
Attorneys Gary Leppla and Philip Leppla of Dayton-based Leppla Associates argued the case on behalf of Kettering Health Network, while CareSource was represented by its general counsel Mark Chilson and Andrew Reitz. Neither company immediately responded to requests for comment.
"The court of appeals was very clear, the purpose of arbitration is to let corporations resolve disputes," Gary Leppla said. "Kettering Health proved the systematic underpayments by CareSource for years. There's just nothing ambiguous about this result. … The larger issue is those providing the care are entitled to compensation for their work, this is what state law provides and hopefully this guides the parties in the future."
Messages seeking comment were left with CareSource.
http://www.bizjournals.com/dayton/news/2017/03/31/court-again-sides-with-kettering-health-in.html